April 22nd, 2021
The long journey of becoming a digital nomad
The first story about my experience with quitting my comfortable corporate job, taking a few months off and becoming a digital nomad during difficult times of the covid-19 pandemic.
A bit of a background
I've been working as a visual designer since 2006, more or less. Most of the time I looked for a position at small, medium and large companies. A full-time job was my thing and it was giving me a steady income, perks and paid health care. During that times my self-esteem and confidence were very low. I come from a small Polish town near Cracow. I always felt that I don't belong there and I always wanted to make the world a better place but I couldn't do it in my hometown, now with that mindset of a dying city.
So I left for Warsaw, seeking opportunities. With a year or so of experience in designing websites, I've landed a job at my friends' company which doesn't bring any good memories. That was a safe call to make, to join them, and I avoided going through a painful process of interviews with my crappy portfolio. So convenient, right?
I call that period the Dark Ages (of 3 years) where I was working mostly on Orsay's marketing materials to be printed out and distributed to their stores around Europe. I've mastered my skills with InDesign and print proofing and did some astonishing mistakes which sometimes makes me blush but happily, it didn't end as a disaster.
Next up, PayU – payment service provider, 2014 it was still a part of Naspers, alongside Allegro (largest e-commerce/auction platform in Poland, company that we used to have parties together). This was my very first serious tech company, working in Agile (and my love+hate to Scrum) with an incredible team of amazing developers. I've learned a lot about gathering requirements, scoping out the features, hand-off and implementation with quality assurance. I was amazed how this process (which was still new to me) was allowing us to deliver software fast and in chunks. This was the 1-year experience where I realized how much I enjoy building digital products.
Fortunately or not, my break-up and redundancy at PayU hit me strong and that created some opportunities. With the very generous package, I invested in moving to London. With poor English, even less confidence, just a few (thousand) bucks in my pocket, a suitcase and a Mac Mini, I went to England to start a new life.
London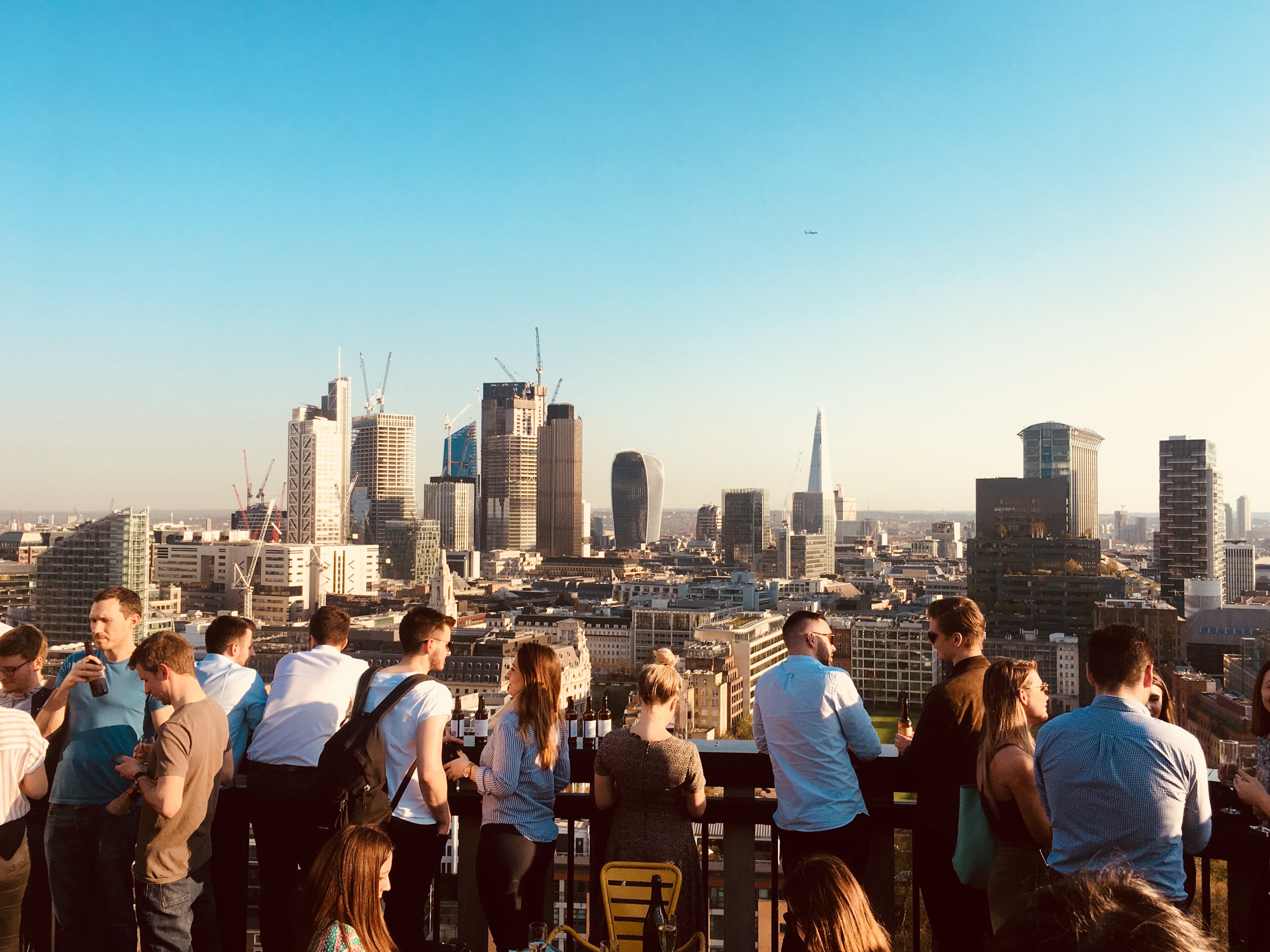 Building startups and playing ping-pong at ucreate
"We can't hire you because of your English" - said one company after an interview. One of the five I had back then. It was though. 15 years of studying language in schools went for nothing. I was lucky enough that there was a very kind and open-minded Polish Agile master at ucreate - Paweł.
I joined the company as a fourth person in the HQ (which was a very narrow room in the co-working space on Aldgate East). Two Englishmen with a harsh Cockney accent and two Polish dudes sitting in one room were trying to validate the startup ideas of our customers. The product work I've done at PayU for a year was squeezed into 2 months and multiple by 2 or 3 customers we had. The learning curve bent up significantly giving me an opportunity to learn under pressure and how to deal with it.
I actually loved that fast pace - quick, efficient, to the point. This lasted for 2 years until I realised there's nothing new to learn for me and it's time to slow down a bit. With my new update portfolio and LinkedIn visibility for recruiters turned on I've started to receive many phone calls and emails with generous offers.
I felt like the best part is about to happen.
Fun with Kite(s)
Kite was a fun company with fun people. We did a print-on-demand platform that connects creators with printing facilities and let them sell their merch on e-commerce platforms like Shopify. We were buggy, a little bit outdated in visuals so this is why I joined the team of designers. Dan, Dani and Greg. We focussed on improving experiences for product creation (e.g. an interface to control images dropped over the pillowcases, that allows you to transform the image, apply filters, add stickers and other media).
We had a full package of the white-label solution for web and mobile, that was used by Canon PrintShop, Polaroid and LifeCake etc. The entire team of 35 people based in the very cool co-working at the Old Street Roundabout was having lots of fun working on the product, going out quite often and making this work a stress-free environment.
I was really sad about leaving but there was a new opportunity waiting in Amsterdam for me.
Amsterdam
I've visited the Netherlands many times in the past, mostly because my family lives there and it was quite convenient to crash at their place in between sightseeing and occasional joints at the coffee shops. Amsterdam has a very particular vibe that I enjoy and the size of the city welcomes expats with an infinite amount of bars, restaurants and places to party. 
Moving there was quite obvious and I did that as soon as I've signed the offer from Adyen.
Adyen
Working at Adyen was a huge change in my career. I've had a chance to work with very talented product designers with different backgrounds, experience, nationality and culture. I joined the team of 16 fun-to-work-with people. It took only 7 interviews with 13 people in a total of 2,5 months period of time.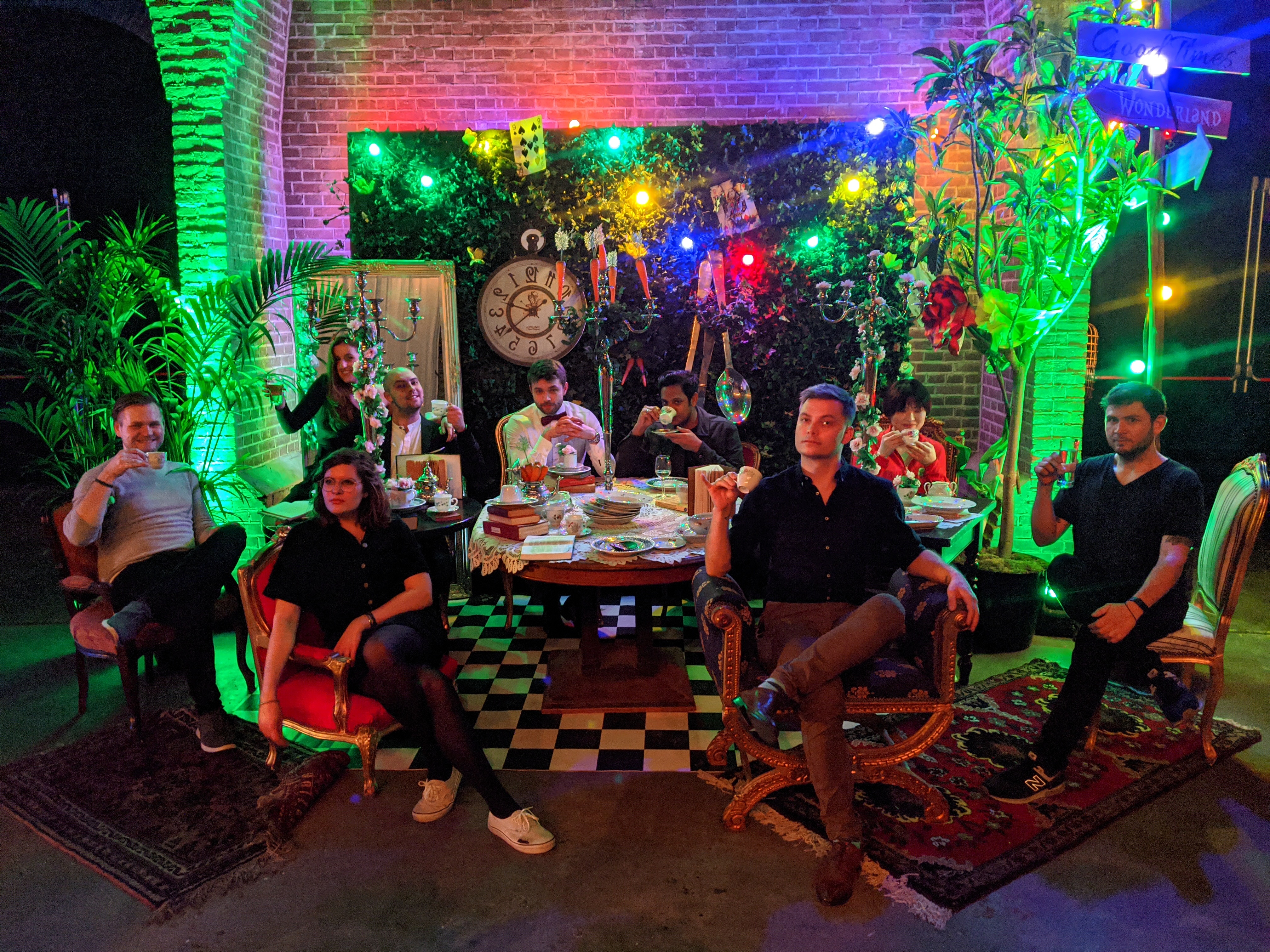 As I started to work there I knew how important the interviews were to fit the formula. My way of working, which is very pragmatic and I try to look at the problem from many perspectives. This especially includes my team's point of views which we always liked to compare and find possible solution ideas.
Thanks to that I worked in a perfectly balanced environment between focusing on deliverables and experimenting with new ideas and having a blast doing it. One of the challenges at Adyen, which I was thrown in the middle of hyper-growth, was to manage stakeholders and keep communication transparent and up to date. 
I have helped build a set of internal tools for treasury management (payouts, balances, etc) and then move to another team to play around explainability for the ML (can't say what exactly, it's a secret). Even having fun with the team, working on exciting projects and learning A LOT, there was something missing.
Amsterdam UX
One of our team members was Tatiana Sidorenkova. She runs the Amsterdam UX meetup group and she invited me to be one of the organizers. I love organizing events and make sure people are having a great time. My job was to come up with event topics, invite speakers, find the venues and make sure that everyone has a drink and pizza in their hands. It was going great until the first lockdown in the Netherlands.
Lockdown
With the remote way of working from an expensive and tiny apartment in Amsterdam, I've learned that is time to move on and I felt confident of changing corporate life to something more demanding from myself, which is being totally on my own and joining interesting projects that oscillate around sustainability, environment, basically – design for good.
That brings me to the next chapter, which is burnout, depression and the urgent need to make a change in my life that will make me happy again.
Moving forward
My initial plan was to make a career in the Netherlands, settle there, buy an apartment, equip the kitchen well (I love to cook) and pay off my mortgage in 20 years. However this safe, secure and reasonable it sounds it didn't feel right. Short and cold winter days, flatlands, closed venues and an expensive cage have made me think about leaving this all behind and trying something else.
Around the end of February (2021) I've read an article about the Digital Nomads Madeira community. This sparked an idea of making a radical change and stepping out of my "comfort zone" (cosy flat, well-paid job, one-day deliveries of useless stuff from Bol). Joining the Slack group was eye-opening and I couldn't be more excited about the concept of constant travel and remote work. 
After 15 years of pursuing my career, with short breaks in between jobs and some saving left from not buying an apartment, I've decided to pack my shit to the self-storage box and take an indefinite holiday. The whole process was exhausting and stressful. What if something goes wrong? PCR tests? Flights cancelled? Too many "ifs". 
"Pack & go" was probably the best idea I've ever made. Now it's been 20 days on this beautiful island of Madeira and I feel how happiness, positiveness and well-being are coming back to where they should be. Everyday yoga and meditation help to focus on what you would like your day to look like. Similar-minded people have lots of questions and lots of answers. Unconditional support that I have never experienced before is amazing, sharing ideas, building a network of people you may work with in the future and the best of all – the serendipity of following your heartbeat.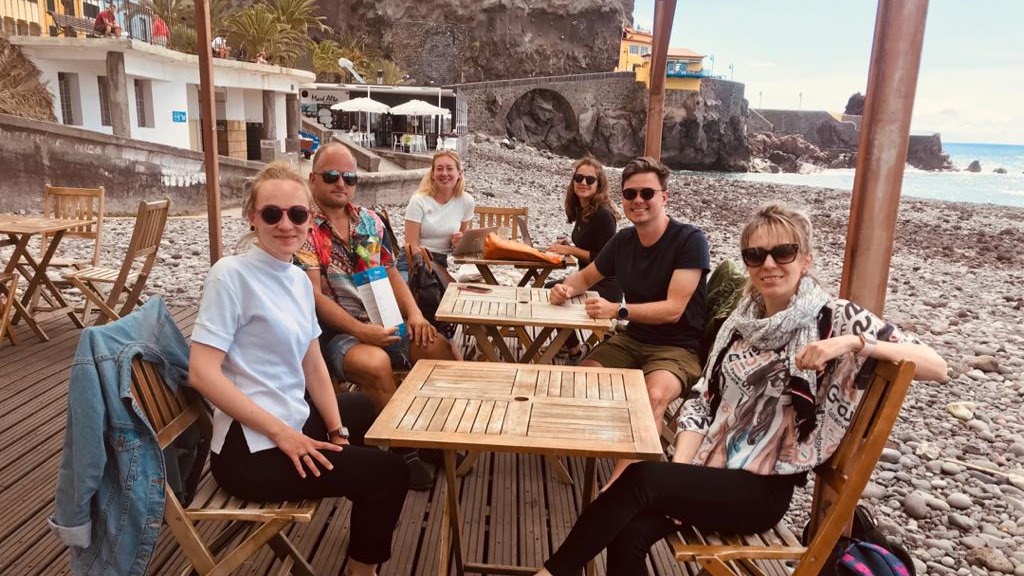 Thank you for your time here,
Greg
Updated: April 25th, 2021